Amy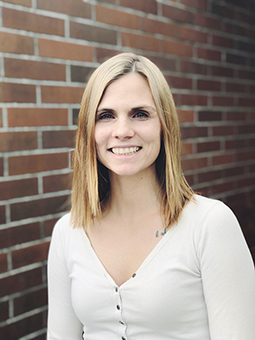 Registered Dental Assistant
Welcome to Dungeness Dental! I'm Amy, one of Dr. Johnson's dental assistants who helps him with a variety of procedures. I also take X-rays, work in our lab, and gather patient information so we can provide you with the best care!
I enjoy working with people. I've always been outgoing and appreciate talking with and learning from our patient family. I'm really excited to hear your stories and share some of my own! I promise this is a wonderful office and that we all care about you.
I live in Port Angeles with my husband, daughter, and son. I enjoy football, watching supercross, and camping. We're an outdoor family and enjoy all things hunting and fishing.
Dawn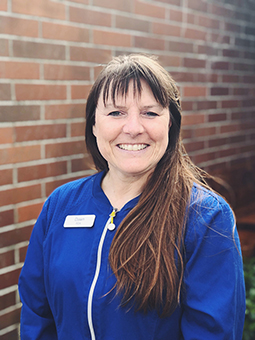 Registered Dental Assistant
Hi, I'm Dawn, a dental assistant here at Dungeness Dental. You'll meet me in clinic area, where I assist Dr. Johnson and will make sure you're comfortable during your procedure. I'm always happy to answer questions and explain what we're doing.
I've worked in the field since 1986 and still enjoy being a dental assistant. I'm always learning and I love that I get to meet so many wonderful people and help each care for their dental health. We have an incredible doctor and team here, all of us doing all we can to care for you!
Originally from England, I moved to California in 1984 and to Sequim in 2010. I love living near the mountains and the ocean! I've been married for more than 35 years; my husband served in the Air Force. We have one daughter going into high school this year. I like to spend my time with my family, and caring for my chickens, dogs and cats, and garden. I also like to papercraft.
Hayden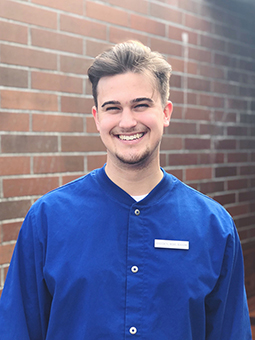 Registered Dental Hygienist
Hi there! I'm Hayden and I'm a super-flossing, tooth-restoring, pocket-probing, root-planning, enamel-scaling, perio-preventing, plaque-busting, cancer-screening, gum-healing, dental hygienist… and yeah, I clean teeth!
I began as a sterilization tech in 2016 before hygiene school. I shadowed my parents, who are both dental hygienists, and graduated from Clark College in June 2018 with a Bachelors degree in Science and Dental Hygiene. Dr. Johnson creates a friendly and welcoming work environment, and our team works as a cohesive unit. We look forward to welcoming you to our office!
I have lived in Sequim most of my life. I enjoy playing soccer, piano, and guitar. I'm a singer, and I've performed solo and in choir since the 5th grade and have participated in theater since I was young. You may have seen me perform in Sequim High School productions!
Kristen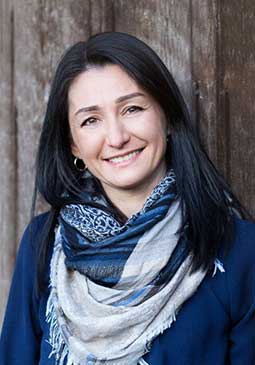 Marketing and Business Administration
Hello and welcome to Dungeness Dental! I'm Kristen and I am in charge of our practice's marketing, social media, and graphic design. I also provide Business Administration support.
My favorite part of this job is working with my husband, Dr. Johnson, and alongside the wonderful team we have at Dungeness Dental. Everyone is focused on your best interests and making your appointment the best it can possibly be!
Travis and I have two daughters, Kariya and Taryn. They are in their teen and preteen years, respectively, and most of the time outside the office and work is spent at plays, recitals, and soccer and basketball games. I also enjoy supporting some great local organizations, volunteering with the Trey Green Guild, which raises money for uncompensated care at Seattle Children's Hospital.
Nicole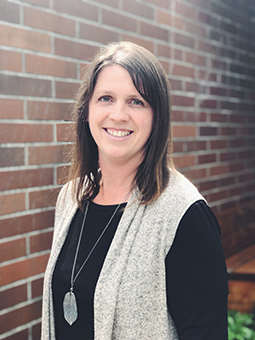 Financial Coordinator
Hello and welcome! I'm Nicole, and it's my job to help our patients understand their insurance benefits, coordinate with patients and insurance, and process payments. Insurance can be confusing, but I am here to help! I also work closely with Patricia in the front office to ensure our patients schedules are taken care of and questions are answered.
I really enjoy spending time talking with patients and am happy I'll get to meet you. Dr. Johnson and this team are kind and understanding people. We all want you to enjoy visiting us!
Patricia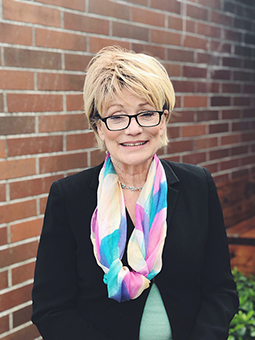 Patient Care Coordinator
Hi, I'm Patricia and I'm looking forward to meeting you! It's my pleasure to introduce new patients to our practice, welcome returning patients, and review and confirm individual treatment plans with all patients. I'm here to answer your questions about treatment and options, allay concerns about financials and procedures, and ensure you have the knowledge to make informed decisions about care. Please feel comfortable letting me know what's on your mind: together, we'll find solutions!
My favorite part of my work is definitely interacting with patients. I enjoy learning who they are and supporting their needs, so they feel safe and comfortable in their care. Dr. Johnson and our team want the best dental experience for you and we bring a warm and conscientious effort to all we do.
I am a "project girl." I have always been an artistic person and have many ongoing projects, along with the tools needed for their creation. My now-adult children grew up with a mom who built forts, along with other carpentry efforts, created stained glass, and who painted with acrylic and canvas. My two older sons worked as set designers/decorators in Hollywood for 17 years and my daughter has a degree in architecture and is an interior designer.
Sue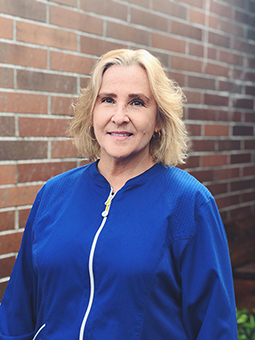 Registered Dental Hygienist
Welcome to Dungeness Dental! I'm Sue and I look forward to meeting you and helping you achieve your best dental health. Not only do I help you preserve a healthy smile through professional cleanings, checkups, and screenings, but I am also here to answer any questions you may have regarding improving or maintaining good oral health!
After beginning my dental career as a dental assistant, I attended WSU for three years and received my dental hygiene training at Clark College in Vancouver, WA. I really enjoy getting to know my wonderful patients, and I appreciate working with Dr. Johnson and our fantastic team!
In my downtime, I enjoy reading, crafting, and spending time with friends and family.